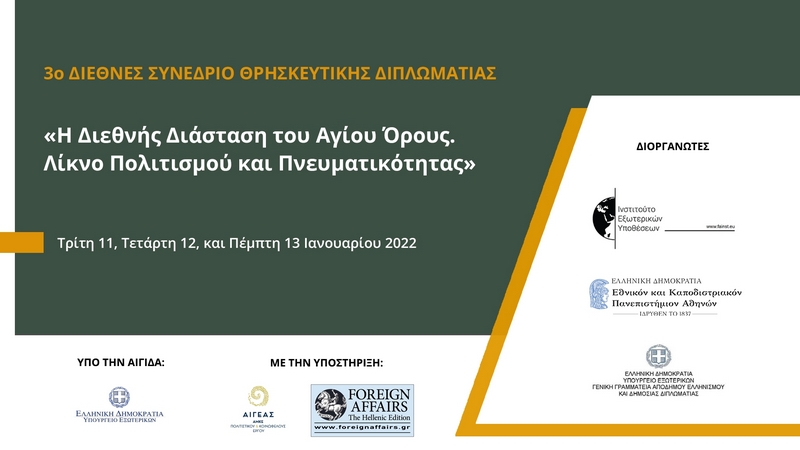 The 3rd International Conference on Religious Diplomacy was held online on 11, 12 and 13 January 2022, on "The International Dimension of Mount Athos.
Cradle of Culture and Spirituality".
The conference was organized by the Institute of Foreign Affairs, the General Secretariat of Hellenes Abroad and Public Diplomacy of the Ministry of Foreign Affairs, and the National and Kapodistrian University of Athens (Church and Culture Laboratory). The conference was supported by the magazine Foreign Affairs The Hellenic Edition and Aegeas AMKE.
Read More »