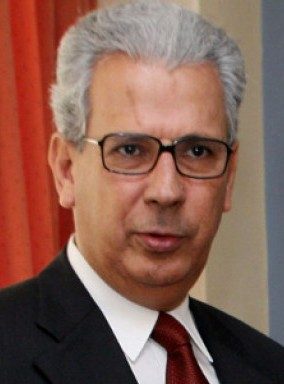 George Mergos is an Emeritus Professor of Economics at the National and Kapodistrian University of Athens. He holds an MSc from Oxford University and a PhD from Stanford University in Applied Economics.
Prior to the University of Athens, he worked as a Researcher-Economist at the World Bank (1983-1986). He served as Secretary General of the Ministry of Finance (2012-2013), Secretary General of the Ministry of Economy and Finance (2004-2007) and Governor of the IKA (2007-2009). He also served as Chairman of the Board of Directors of the Pension Fund of the Council of Europe (5/2009 – 5/2012). He has been a representative of the State on the Board of Alpha Bank (2009-2010) and a member of the Board of Directors of banks and other listed companies.
He was a research partner with IOBE (1990-1996), advisor to International Organizations, and an expert with the European Commission (DG External Relations), on development and cooperation issues for many countries (China, India, Egypt, other South Asian countries, all the countries of the former Eastern Europe and some countries of the former Soviet Union) (1986-2000).