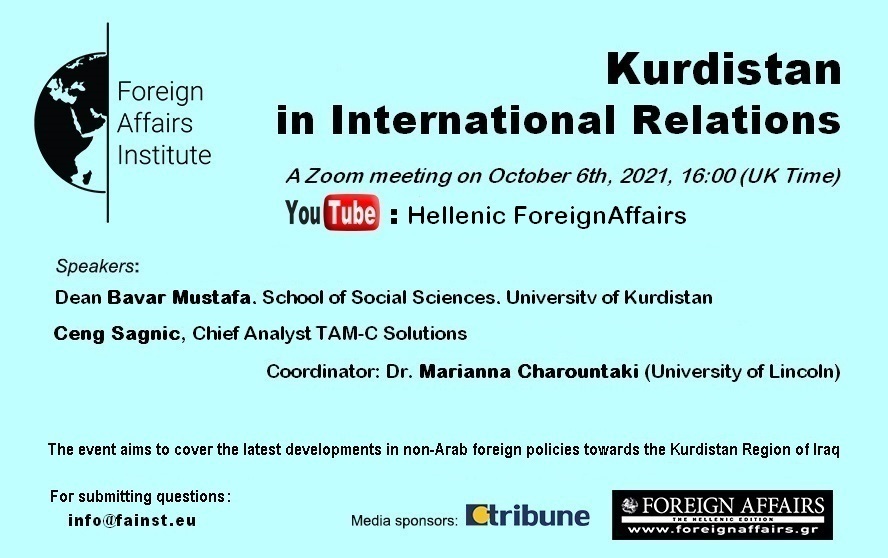 The Institute of Foreign Affairs in collaboration with www.foreignaffairs.gr and www.tribune.gr, organized a discussion on the role of Kurdistan in International Relations, on Wednesday, October 6, 2021.
The discussion was conducted in English between the Dean of the School of Social Sciences of the University of Kurdistan, Dr. Bavar Mustafa and the Chief Analyst of TAM-C Solutions, Dr. Ceng Sagnic. The discussion was moderated by Marianna Harountaki, a professor at the University of Lincoln.
The discussion can be watched by anyone HERE.