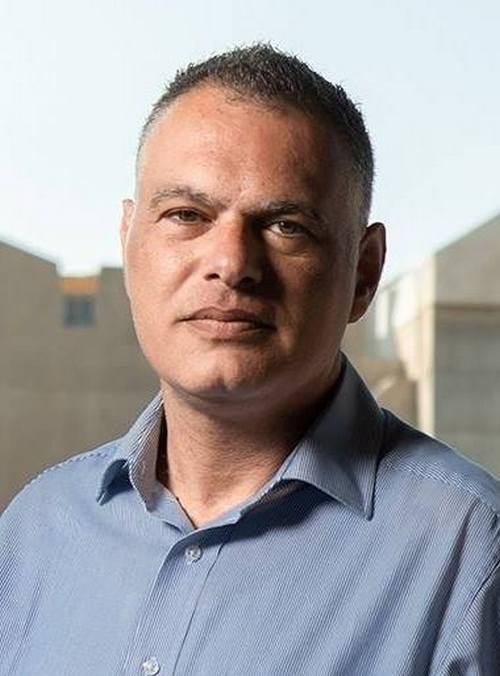 Dr. Gabriel Haritos is a Post-Doctoral Research Fellow at the Ben-Gurion Research Institute (Ben-Gurion University of the Negev) and a Senior Fellow at the Cyprus Center for European and International Affairs (University of Nicosia).
He holds a BA in Law (National Kapodistrian University of Athens), MA in International Relations in the Mediterranean (University of the Aegean) and PhD in International Relations (University of Macedonia).
His main research interests focus on Israel's political system, foreign and regional policy, as well as on the political aspects of the regional cooperation between Greece, the Republic of Cyprus and the countries of the Mediterranean and the broader Middle East.
He was an intern at the Moshe Dayan Center for Middle Eastern and African Studies (Tel Aviv University) and a visiting scholar at the Public Information Office of the Republic of Cyprus. He conducted research in various Israeli archives (Israel State Archives, Israel Defense Forces Archives etc) and has been the first Greek academic researcher gaining access to the Historical Archives of the Turkish administrative entity, currently controlling the northern part of Cyprus.
He published two monographs in Greek : "The democratization of the Arab countries as a priority of the U.S. Policy in the Middle East; The cases of Jordan and Tunisia" (Sakkoulas Law Publications / Prof. Elias Krispis and Dr. Anastasia Samaras-Krispis Foundation for International Legal Studies, Athens 2008) and "Cyprus, the Neighboring Island; The Cyprus Question in Israel's State Archives, 1946-1960" (Papazissis Publications, Athens 2018 first edition, 2020 second extended edition).
He has a constant presence in Greek, Cypriot and Israeli media. He speaks Hebrew, English and French.